Shoe Bakery | Irresistible. Indulgent. Decadent.
Words like "creamy" and "melting" come to mind when we think of desserts like a hot fudge sundae or a vanilla cupcake topped with "swirled to the ceiling" icing. Some sweets are irresistible not just because they taste good, but also because of their appealing appearance.
The name "Shoe Bakery" comes from the idea that shoes should be treated like "sweet treats." Our one-of-a-kind, handcrafted footwear is likely to appeal to your sweet tooth since we take indulgence and decadence to a whole new level.
Shoe Bakery's mission is to provide a touch of sweetness, color, and whimsicality to the world of women's footwear by creating wearable sweets for your feet. Because, after all, a pair of stylish high heels is irresistible, even if they are partially covered in'melted' ice cream.
Our shop isn't the only place you can get personalized shoes made. Shoe Bakery is known for its creative approach, so if you have a unique request, don't hesitate to contact us.
Feel free to browse our offerings, find out more about us, and even place an individual or bulk purchase with us.
Artist and 'baker' Chris Campbell founded Shoe Bakery after combining his two great loves: desserts and shoes. Chris works on every pair of shoes, from inception to completion, to ensure that they are as cute and original as possible.
Since Chris's wife shared his enthusiasm for these one-of-a-kind creations, the two of them now run Shoe Bakery as a true family business.
Chris puts in a lot of effort into each pair of shoes because, as he puts it, "I feel that every woman deserves to feel special, and not have the same shoes that someone else does." Every detail shows the skill and care that went into making it. Chris has no plans to slow down on making sweet footwear, like cupcakes and ice cream, donuts and cinnamon buns, and with his wife contributing her skills to Shoe Bakery, the shoes, handbags, and more will only get sweeter.
Shoe Bakery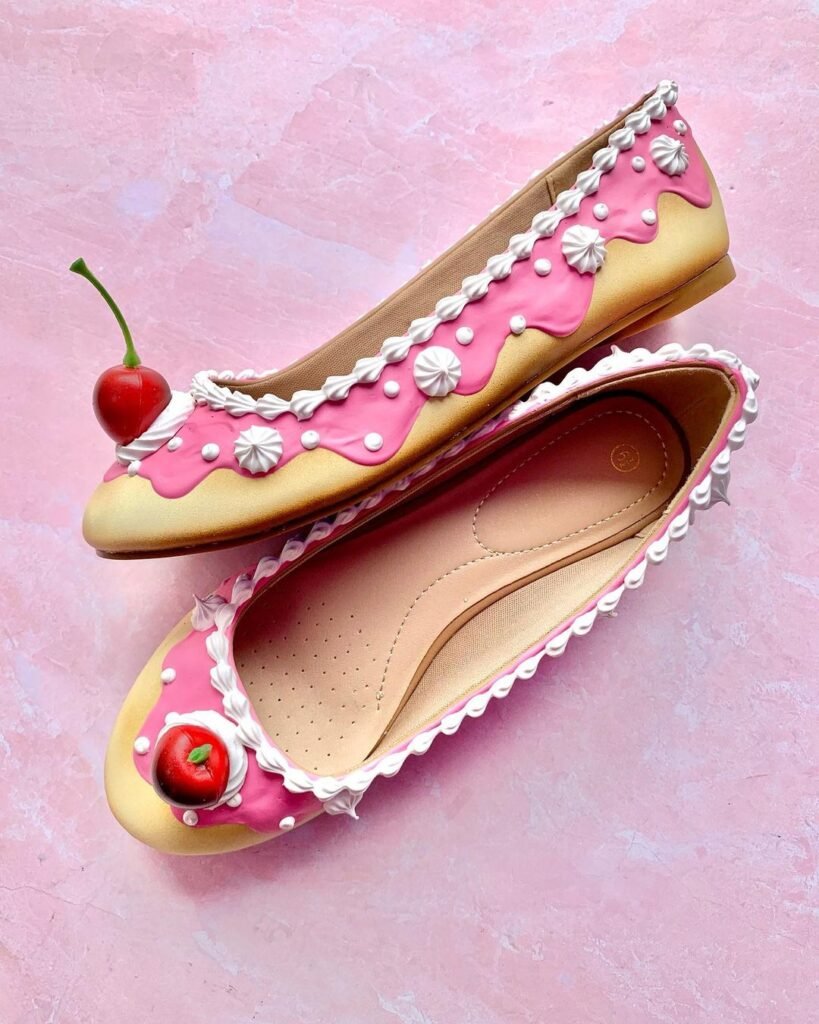 Categories
Features