Seventeenth Watches | Chris Johnson, a U.S. Army veteran of seven years, started Seventeenth Watches in 2015. It was in a little village in Germany that Chris, during his early years in the Army, developed a passion for fine clocks.
Chris's vacation of Europe was enhanced by his newfound interest in horology after he bought his first watch on a whim of want. Chris came to value the precision and skill required in the art of timekeeping.
Chris constantly changed continents as a result of his job as an Army courier.
Chris's work in Africa opened his eyes to the many uses of watches beyond simple timekeeping. Watches are a worldwide language because they make a statement without needing to be explained.
Chris's thoughts drifted as he contemplated his future outside of the military on the early morning trip back to Germany. How would he provide for his family if he no longer carried the American flag on his shoulders?
His pen touched the napkin next to his drink as he posed the query. Now he was drawing. Chris fell back in his chair in disbelief after seeing all the dials and dials and sharp lines and vivid blues. He successfully brought his Muse into being.
He had designed the ideal timepiece, and now nothing could stop him from releasing it to the public. That's it, he told himself. Chris planned to use this method to provide for his Gold Star family while also satisfying his passion for fine timepieces.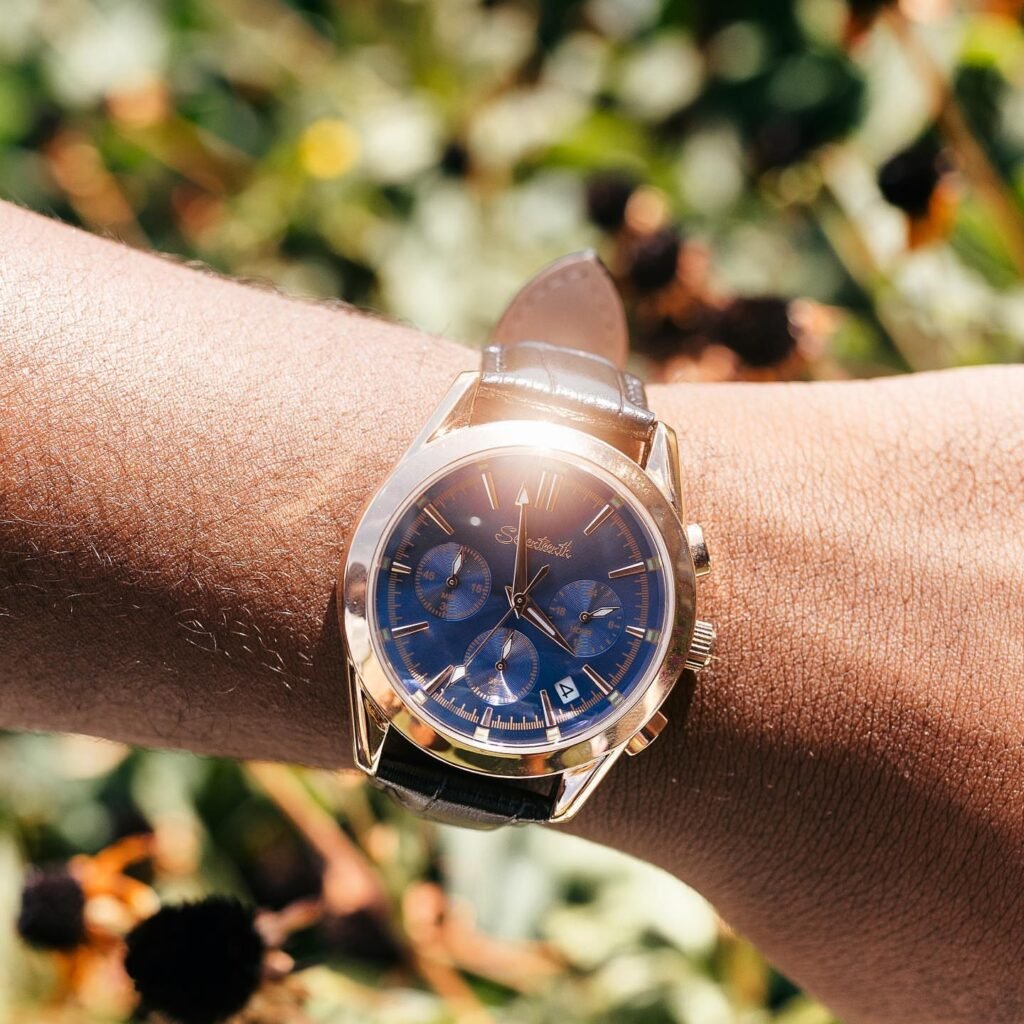 Table of Contents
Categories
Features
Location
Calendar view
Similar Listings
Add Review