Raya is a jewelry brand that began in 2014 in the city of Lagos. It is an inexpensive luxury brand with the goal of giving women who love fashion unique, high-quality designs.The brand makes beautiful items that can make any outfit look and feel more alive. Semiprecious stones are used to make one-of-a-kind pieces for women that are fun, colorful, and give every outfit a playful edge. Each stone is chosen for how it looks, what it is made of, and how well it works. We use both well-known stones like pearls and turquoise and less well-known stones like chalcedony and labradorite. We mix different types of stone, textures, shapes, and colors in our patterns to get a look that is both stylish and elegant.
Each piece of Raya is only made in small numbers, so each pattern stays unique.The Raya woman is always bold, always beautiful, and never boring. She exudes grace and class with pieces that are tasteful and sophisticated.We want each woman to feel like her style is special and to keep coming back for more.
The brand quickly became one of the most well-known names in jewelry in Nigeria, and it has been praised by the media, bloggers, celebs, and others. Raya is often seen on red carpets being worn by celebrities and people who have a lot of impact on fashion. The brand has now gone global and is becoming popular with both editorial publications and high-profile clients. It has also been featured in top magazines and movies, like Vogue Portugal, Vogue.com, Bellanaija, The Guardian newspaper, Ndani, and the Isoken film.
Raya is sold in high-end shops all over the world, and in 2017 it opened an online store. With this plan's success, the brand opened a different international site that makes it easier for customers outside of its home country of Nigeria to find it.
With Raya, every woman's beauty shows through her jewelry.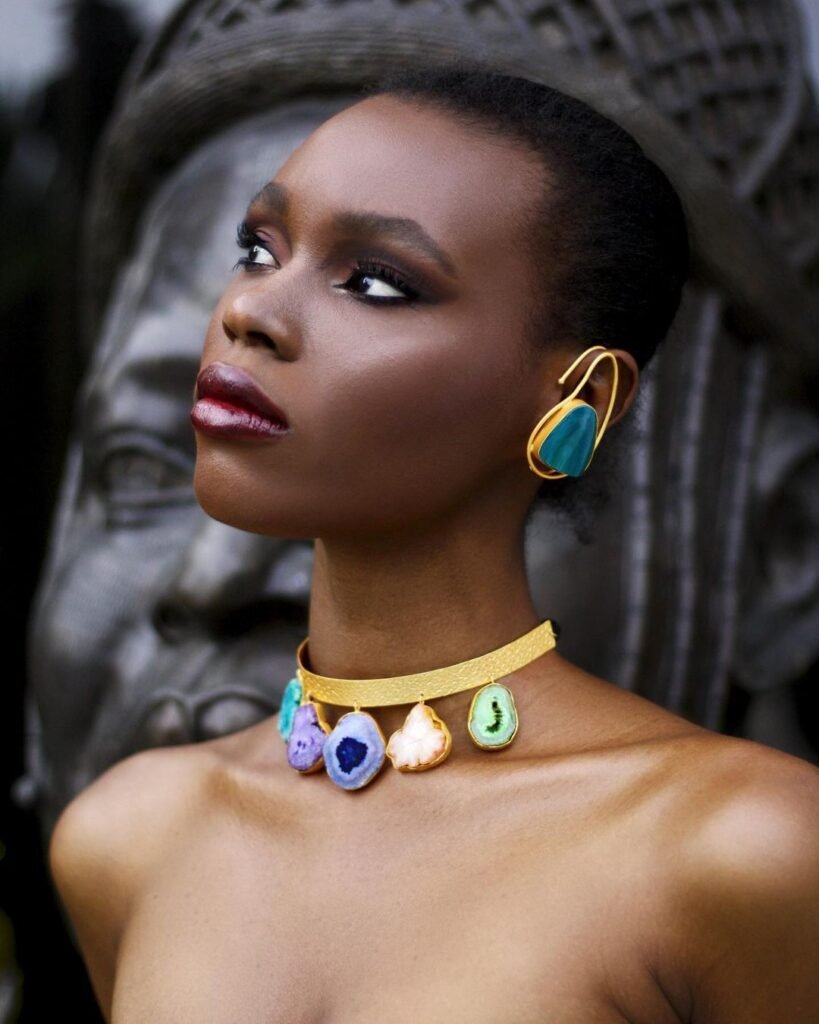 Categories
Features