Cuffed Design | Winston Lee is the man we're here to present to you today.
Winston, tell us what happened. Tell me about your journey to where you are now.
When other people see a coincidence, I see fate. I've always had an eye for style, and I've always been interested in fashion. I always tried to be the best dressed guy in school.
While I recognize its value, I've never considered it a talent or something that could be turned into a profit. Not until 2012, when I was playing racquetball and injured my Achilles tendon. I couldn't walk or go to work for three months while my leg healed in a cast because of the accident.
The injury, which I at first viewed as a bad omen, eventually proved to be one of the best things to happen to me. The pressure was on as Christmas approached rapidly. Since money was tight and I was temporarily unemployed, I wasn't sure what to get my daughter for a present. To cut a long tale short, we went to Michaels, where I had an epiphany while browsing the arts and crafts supplies.
My daughter Wynter was going to celebrate her first Christmas, and I thought that if I could make a charm bracelet, it would be the nicest present ever. What was so once a $20 investment has rapidly grown into a revenue-generating pastime. The bracelet was obviously a big hit. I was able to pay off some of the mounting costs without having to dig into my funds by making and designing jewelry from the convenience of my own home.
But I wasn't sure if manufacturing jewelry was a viable profession or even a long-term investment. After selling beaded bracelets for a while, I decided to take a leather tooling class taught by a renowned leather-smith with over 20 years of experience. He took an interest in what I was doing and guided me toward a niche market with a product line that included bow ties and leather bracelets.
As time has progressed, I have been able to make my entire product line organically by hand stitching alone, which has resulted in a unique vintage or rustic charm. My goal was to provide a product with a high-end look and feel. Once you take a step of faith, I am confident that God will provide for all your needs. I was in Florida when I happened to meet a professional leather engineer who has done work for some of the most well-known companies in the world.
We started training me on new things, and soon I was using industrial sewing machines that had terrified me before. Thanks to the encouragement of my neighbors, I was able to establish a successful brand in just six years, and it is expanding rapidly at the present time.
Is it safe to assume that your journey has been relatively trouble-free? If not, what obstacles have you had to surmount?
Many challenges have been encountered. In order to build a strong reputation and name for yourself, you need to consistently deliver excellent work and attract new consumers. To accomplish this, you'll need a well-thought-out plan and the help of a dedicated group of people who aren't afraid to make sacrifices. Having competent people working for you is crucial to the success of your business. When launching a new company, you may face difficulties gaining access to funding, employees, and other necessary resources.
Let's get down to business, shall we? What should we know about Cuffed Design?
Quality and attention to detail in every Cuffed Design product is guaranteed. Our unique designs include the latest trends in fashion and leather craftsmanship. We pay close attention to the smallest of details because we have an unending respect for the raw human element of building. Our engineering is one-of-a-kind since we handcraft each product by cutting, embossing, dyeing, and stitching genuine leather.
We are famous for our one-of-a-kind bow ties and leather suitcases. I'm quite pleased with how far we've progressed as a local haberdashery, especially since we started offering bespoke services to our customers.
Do you think there's something special about a person that has to do with their success?
I am able to handle multiple tasks at once and am relentless in my pursuit of both details and the larger picture.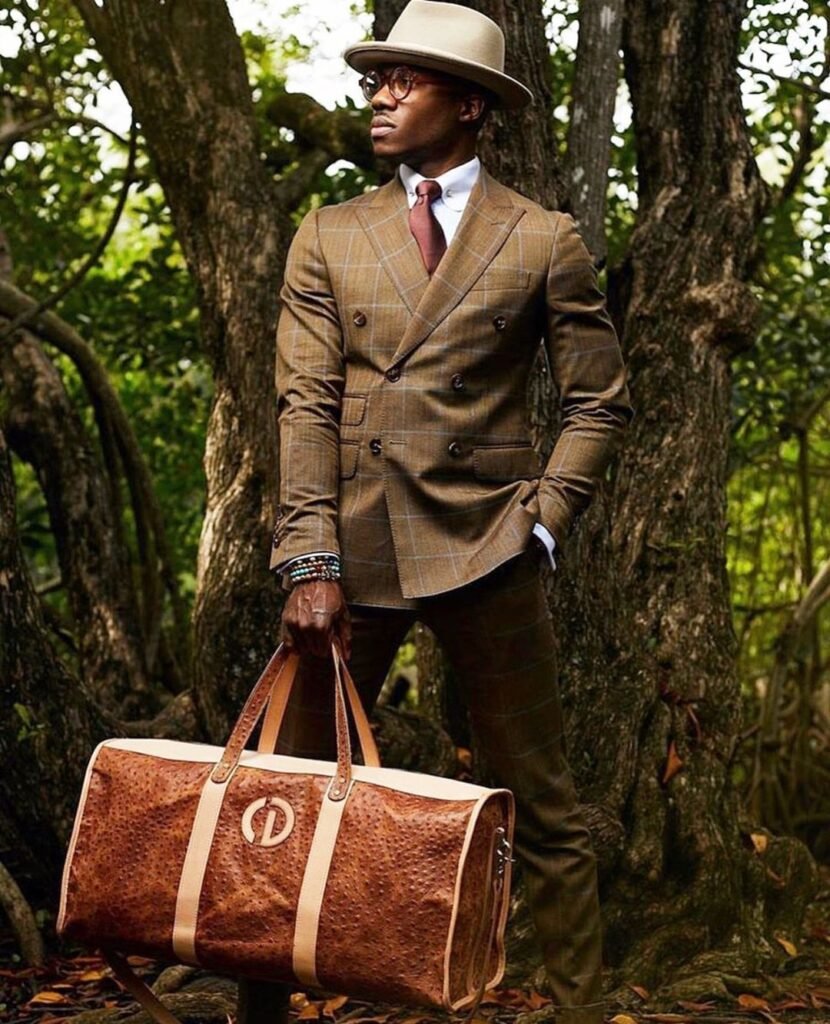 Table of Contents
Categories
Features