Proper Gnar has disrupted the skateboarding landscape – from a sport primarily viewed as young and male- oriented. Latosha aims to banish the stereotypes and orchestrate the beginning of a new dawning. Her brand empowers, uplifts, and showcases women, especially women of color, to jump onboard and skate.
The Proper Gnar mission
Is to nurture a true sisterhood at the skate park. Whatever your race, age, or sexual orientation, a community of like-minded women in a non-judgemental setting awaits.
Proper Gnar sees skateboarding as a movement, an art form, a genuine avenue for creative expression. Proper Gnar is a place to indulge in skateboarding and apparel, pieces that you can feel represented by, and anime accessories. All Latosha's creations are 100% original, and lovingly curated.

Despite the lack of open opportunities for women skaters to get recognition and sponsorship deals, Proper Gnar has set the bar high by backing a group of super talented ladies on their skateboarding journey.

Proper Gnar continues to dispel myths, cover new ground and set the tone for the next generation of black women in the skateboarding arena. Proper Gnar also hosts events, classes, and rider clinics.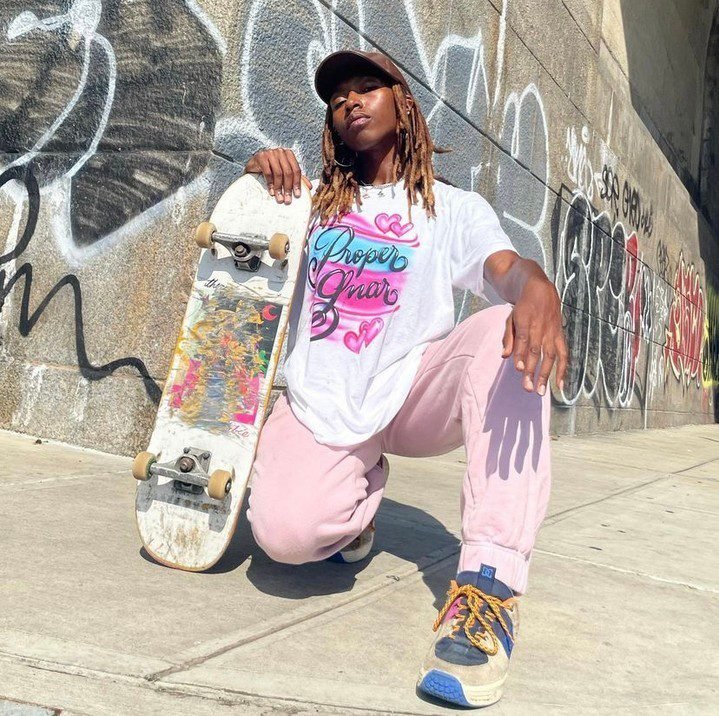 Categories
Features
Video
Location
Calendar view
Add Review