Ryland Gore MD | Fellowship-trained breast surgical oncologist Ryland J. Gore is board-certified. She has dedicated her life and career to breast cancer care for women. Dr. Gore provides compassionate care that educates and empowers women despite a heartbreaking diagnosis.
Dr. Gore was reared in Atlanta. She earned a Bachelor of Science in Biology from Furman University in Greenville, South Carolina. Dr. Gore then graduated on the Dean's List from George Washington University School of Public Health and Health Services, driven by her passion for women's health and a commitment to address community determinants of health.
When she was accepted into Morehouse School of Medicine, Dr. Gore accomplished her dream of being a doctor since age 11. After graduating medical school in 2011, Dr. Gore began her general surgery residency at Rush University Medical Center and John H. Stroger Cook County Hospital in Chicago. That experience allowed Dr. Gore to become a skilled and well-trained surgeon and develop and refine her surgical interests, which include managing surgical diseases, educating others, and speaking out about surgical care and education disparities.
After residency, Dr. Gore traveled to Brooklyn to finish her breast surgical oncology fellowship at Maimonides Medical Center. She was trained in interdisciplinary breast cancer and other breast disorders treatment during this time. Doctor Gore returned to Atlanta, Georgia after fellowship to work in the community that raised her. She is a Northside Hospital Health System attending breast surgeon.
Dr. Gore is a newly elected board member for Every Woman Works, Inc., an Atlanta-based non-profit that empowers women and helps them overcome common obstacles like substance dependency, the criminal system, homelessness, and domestic violence. Dr. Gore was recently chosen chairwoman of the American Cancer Society's Making Strides Against Breast Cancer campaign, a fundraiser and walk for breast cancer patients and survivors that donates 100% of proceeds.
Dr. Gore, known as "Dr. G" by her patients and colleagues, is dedicated to educating and empowering women to make the best health decisions for them, from breast health to self-care.
Dr. Gore is a sought-after speaker, consultant, and lecturer on breast cancer, breast health, and women's empowerment. She claims to make health information accessible to regular women by pulling complex topics from the ivory tower. She fights breast cancer one tumor at a time in the operating room with the same passion.
"Dr. Gore was very welcoming. She assured me everything will be OK and was knowledgable. Excellent doctor. I will continue this practice!"
North Atlanta Breast Care Surgeon | Women's Health Expert | Speaker | Philanthropist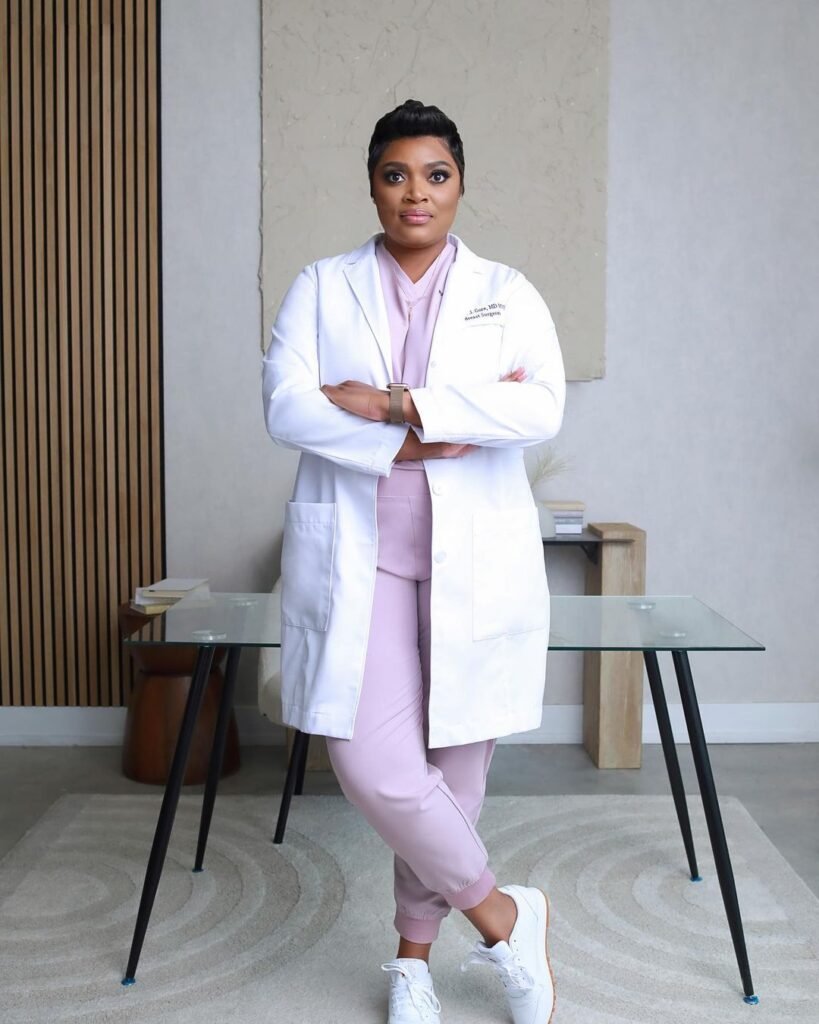 Categories
Features